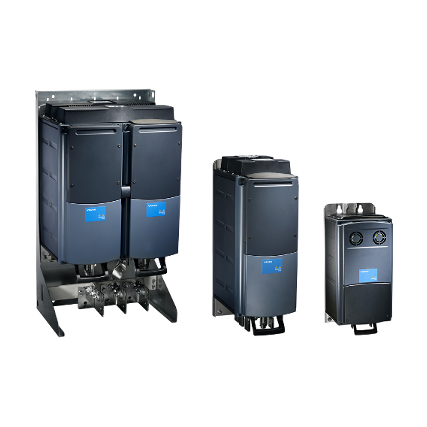 VACON® NXP Liquid Cooled is suitable for applications where the amount of space is crucial. Ideal for use in heavy industry, perfect wherever classic air cooling is insufficient.
Water-cooled frequency converters can be used in a variety of connections, ranging from single dedicated frequency converters to large systems with common DC bus.
Thanks to the high degree of protection, NXP Liquid Cooled can be installed practically anywhere. Thus eliminiating the overload of ventilation systems in electrical switchboards.
Supply voltages and power range:
3×400-500V…132-4100 kW
3×525-690V…110-5300 kW
Features and Benefits:
Quick and easy service
Safe torque off (STO) and Safe Stop 1 (SS1) functions to ensure safety
Special printed circuit boards with a protective cover
High degree of protection – IP54 or higher
Minimal heat dissipation, no need for large air conditioning systems
Meets all international standards for the maritime industry, safety requirements, electromagnetic compatibility (EMC) and harmonic interference
No need for large cooling fans