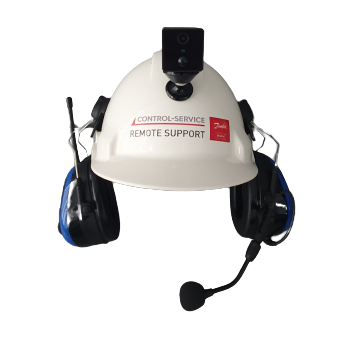 ---
The remote support service is a new channel of cooperation that allows for quick service intervention while improving the safety of employees.

Thanks to a specially prepared helmet, you can connect with a Control-Service engineer and perform a remote service.
---
We provide real-time support.
---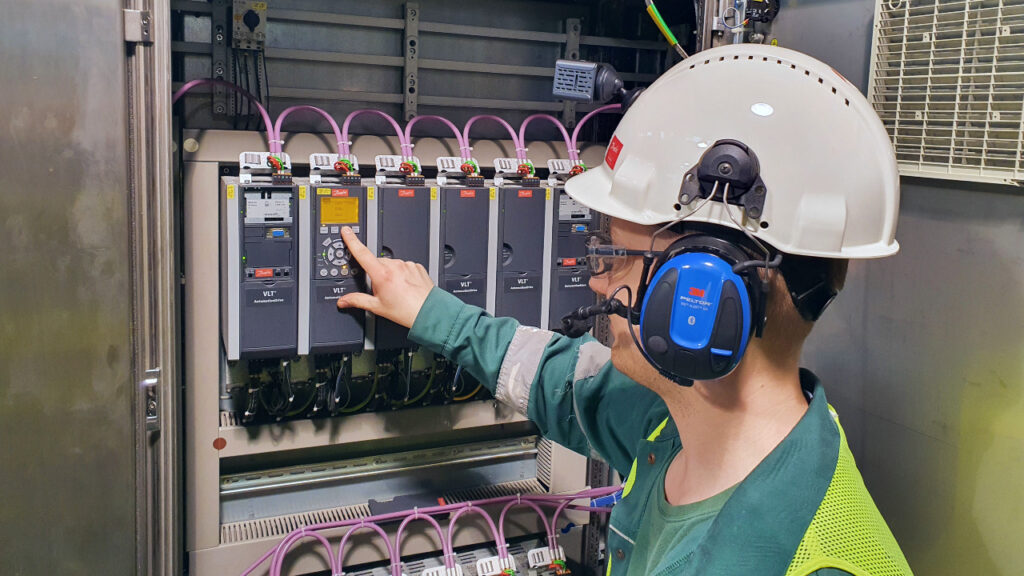 CS-RHC (Control-Service Remote Helmet Controller) is a dedicated helmet that enables remote commissioning of the drive, parameterization, device diagnostics and simple repairs. CS-RHC connects to the network via WiFi or LTE. For greater user comfort, it is equipped with a headset with active noise reduction and a camera mounted on a magnetic connector, facilitating immediate disassembly, and thus easy change of the perspective of the shot.
Additionally, tools such as TeamViewer and MCT enable constant supervision and professional remote support of diagnostic and service works. It is possible thanks to the close cooperation (online) of the employees of the Maintenance Department and the Service and Technical Support Engineers of Control Service. Our Service Engineer guides an UR employee step by step through the diagnostics and repair process, and if necessary, he will help to parameterize the device, acting directly on the user's desktop.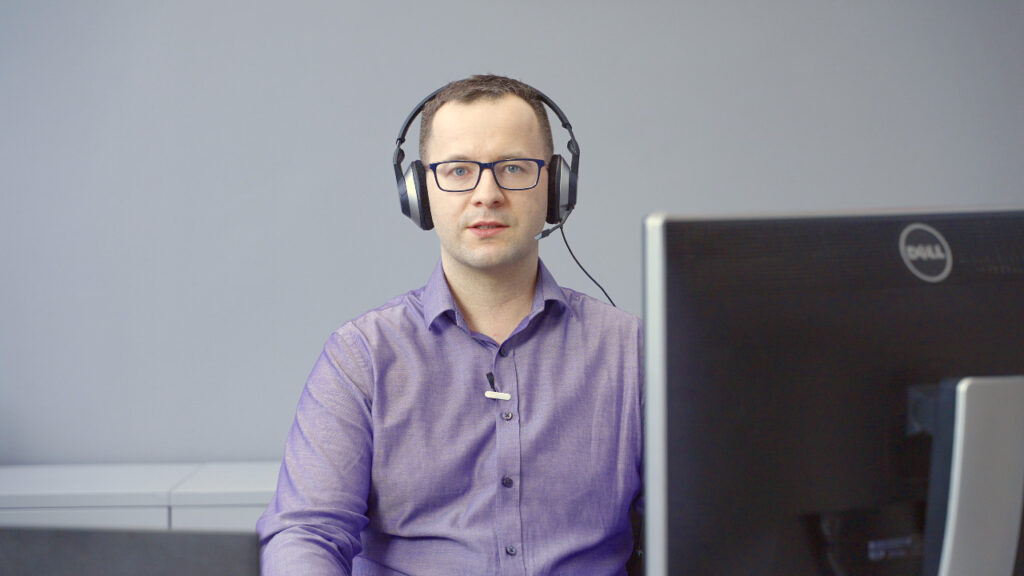 ---
Benefits for your business:



You can perform device diagnostics, drive commissioning, parameterization and minor repairs.

You save a lot of time searching for and calling the service.

You optimize service costs by eliminating travel costs.
You get to know better the equipment you work with.
You reduce downtime and production restarts faster.
---
For YOUR comfort:

A camera adapted to the working conditions
The wireless camera, connected to the helmet with a magnetic connector, ensures full comfort of use.

Collaboration in HD quality
High-quality video ensures easy service.

Network connection via WiFi or LTE
It's your choice



Headset actively reducing noise
A carefully selected headset ensures seamless communication.

We focus on safety

In our helmet You are well protected at all time.
---
Write or call us to receive an offer tailored to your needs:
Office: 📞 (+48) 12 269 75 80 📧 info@control-service.pl 
Service manager: 📞 (+48) 607 861 897 📧 k.palis@control-service.pl
Sales department: 📞 (+48) 697 756 009 📧 d.myca@control-service.pl